Leadership Team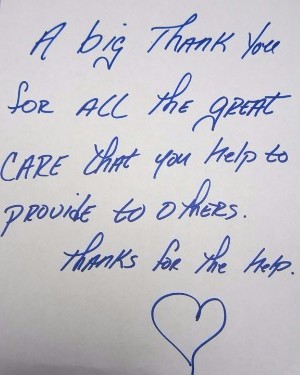 Board of Directors
Rob Rhodes, MD, Founder & President Emeritus, Southwest Family Health
Benjamin Moore, President, Rembolt Ludtke, LLP
Joe Hilger, Treasurer, UBS Wealth Management
Lisa  Mansur, MD, Vice President, Palliative Care Service Of Nebraska, Board Vice-President
Vonnie Wood, Labenz & Associates LLC, Board Secretary
Helen Abdali Soosan Fagan, Ph.D., University of Nebraksa Lincoln
Amanda  Barker, Nebraskans for Civic Reform
Ron Bottorff, JEO Consulting Group
Bob  Campbell, Miller and Paine and Madonna Rehabilitation Hospital
Alissa Clough, MD, Inpatient Physician Associates
Kirstie Jeanette Engel, Saint Paul United Methodist Church
Roger Fisher, DDS, All Smiles Dentistry
Charles Genrich, DDS, Genrich Family Dentistry
Julie Hendricks, MCRP, National Park Service
Roberta Kroeger, MSN, APRN-NP, Cheney Ridge Family Medical Clinic
Bob Lanik, Saint Elizabeth Regional Medical Center 
Michon Morrow, Lincoln Police Department
Bob Ravenscroft, Bryan Health
Dale Roehrs, Executive Wealth Management
Chad Thies, Zelle Human Resource Solutions
 
Volunteer Clinic Leaders
MISSION TEAM LEADERS 
Judy Burke – 4th Tuesday, Bryan Health, Team Leader

Laura Dilworth – 2nd Thursday, Lincoln Berean Church, Assistant Team Leader

Kathy Duncan, 5th Tuesday and Thursdays, University of Nebraska Medical Center, College of Nursing, Team Leader

Suzanne Geist – 2nd Thursday, Lincoln Berean Church, Team Leader

Nancy Green – 1st Thursday, First-Plymouth/First Presbyterian, Team Leader

Joann Grosserodet – 1st Monday, CHI Health St. Elizabeth

Roberta Kroeger – 5th Tuesday and Thursdays, University of Nebraska Medical Center, College of Nursing, Team Leader

Tom Lamberson – 4th Thursday, Saint Paul/South Street Temple, Team Leader

Heidi Longe – 3rd Tuesday, Southwood Lutheran, Team Leader

Nicole Mroczek – 3rd Tuesday, Southwood Lutheran, Team Leader

Carolyn Minster – 2nd Tuesday, Sheridan Lutheran, Team Leader

Cheryl Peterson – 1st Tuesday, St. Mark's, Team Leader

Dustin Reinbold -- 3rd Tuesday, Southwood Lutheran, Team Leader

Margo Remmers – 2nd Tuesday, Sheridan Lutheran, Team Leader

Peg Schainost – 1st Monday, CHI Health St. Elizabeth & Administrative Office Team Leader

Paula Schulz  – 5th Tuesday and Thursdays, University of Nebraska Medical Center, College of Nursing, Team Leader

Linda Schwarting – 1st Thursday, First-Plymouth/First Presbyterian, Team Leader

Suzy Schwindt – Dental Coordinator

Karee Shonerd – 4th Monday, Saint Elizabeth Regional Medical Center, Team Leader

Barb Straus – 4th Thursday, Saint Paul/South Street Temple, Team Leader

Heather Weihe –3rd Tuesday and 3rd Thursday, Southwood Lutheran, Vision Team Leader

Judy Zager – 4th Tuesday, Bryan Health, Team Leader
CLINICAL DIRECTORS:
Lisa Mansur, MD, Palliative Care Service of Nebraska, Medcial Director

Jake DeNell, PT, OCS, CWCE, Physical Therapy Director

Roger Fisher,  D.D.S., Dental Director

Toni Goldenstein, MT (ASCP), Laboratory Director

Jonathan Knutson, OD, Vision Services Director

Mike Melhorn, Mental LIMHP, Health Director

Kathleen Packard, PharmD, Pharmacy Director

Eric Timperley, D.C., Chiropractic Director

Vicki Waymire -- Quality Consultant
Staff
Clinic with a Heart is a Free Healthcare Clinic
We do not require patient identification or proof of income.

We see patients first come/first served.

Our doors open at 4 p.m. for completion of paperwork, vital signs and medical history.  

Our volunteer providers begin seeing patients at approximately 5:30 p.m.